WELCOME!
Are you looking for a refuge from the world's promise of quick fixes and material needs? Do you want a safe place to explore your questions about faith? Are you seeking a way to purposefully engage with your community? 
Whatever brings you to our digital space, we're so happy that you're here. At Hope Lutheran, we want to support your faith journey, offer genuine fellowship, and provide meaningful ways to serve.
Sundays at Hope
At 9am every Sunday morning, we take time away from our busy lives to gather around God's Word.
What to expect
Our service is a modern take on historical worship practices. Every Sunday we follow of pattern of worship. We sing songs, speak responses from God's Word, hear lessons from the Bible, and have about a 20 minute sermon based on one of those lessons. 
All are welcome
Whether church has been a part of your life since you were a child or you are exploring faith and have questions, our community is here to welcome you, without judgement. 
HOPE KIDS
We love seeing children at Hope! We encourage them to ask questions and participate in Sunday Worship services. Additionally, we offer a weekly Hope Kids Class (Sunday School) at 10:15 after worship where children learn about Jesus in age-appropriate ways. We also offer fun activities throughout the year to help children learn more about Jesus' love for them. 
Our Hope Kids class and activities are geared towards PreK-5th grade. Check our Calendar for upcoming events or Contact Pastor Andrew for information.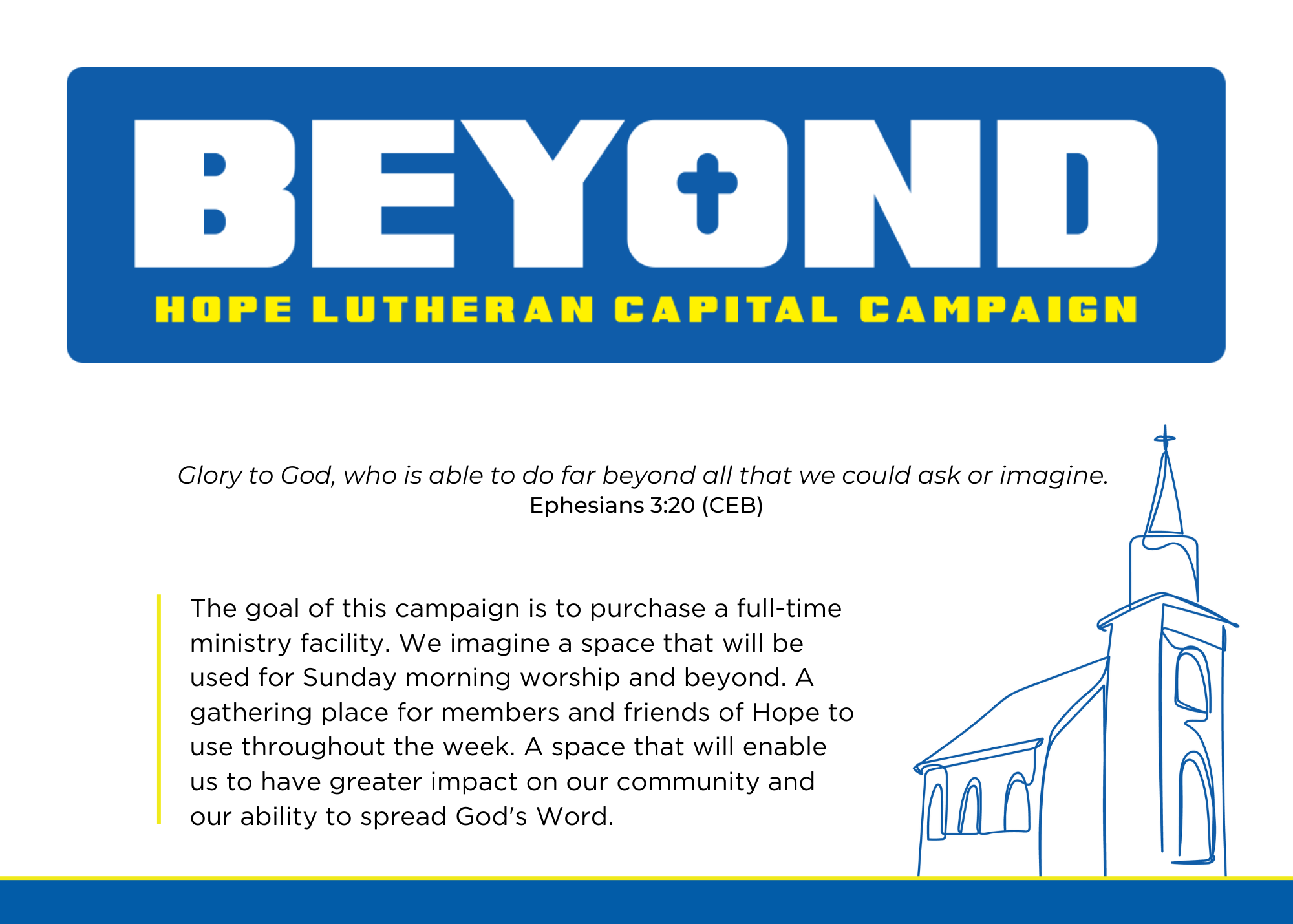 Join us for our Summer Kickoff Event at LoveDance! Friday, June 2, 2023 5:30 pm-9:00 pm